Welcome to 
Kisii University Tax Society
The society received an award from his Excellency Uhuru Kenyatta on 31st October 2018 as the best university tax society in the country.
Motto:
To create a tax informed society and inculcating voluntary compliance.
Members receiving trophy from the Patron
MOTTO:
To create a tax informed society and inculcating voluntary compliance.
MISSION:
Building Trust through Facilitation so as to foster Compliance with Tax Customs and Customs Legislation.
VISION:
To facilitate Kenya's transformation through Innovative, Professional and Customer-Focused Tax Administration.
Mr. Paul Wachiuri
Patron
"There is no worse tyranny than to force a man to pay for what he does not want merely because you think it would be good for him."
Robert A. Heinlein
Michael Kinyua
Chairperson
"Sickness, death, taxes and childbirth! There's never any convenient time for any of them. We all do believe in a voluntary commitment to reach the public to give back to the government for the prosperity on the country"
Dalote Janai
Vice Chairperson
Nicole Achieng
Director Training
How We Can Help…
We have wide range of procedures
The best way to find yourself is to lose yourself in the service of others. Everyone has a purpose in life and a unique talent to give to others. To give real service you must add something which cannot be bought or measured with money, and that is sincerity and integrity.
Pin Registration
Filing returns
Tax consultation
Pin amendments
Tax education
Waiver application
Professional mentorship
Public debates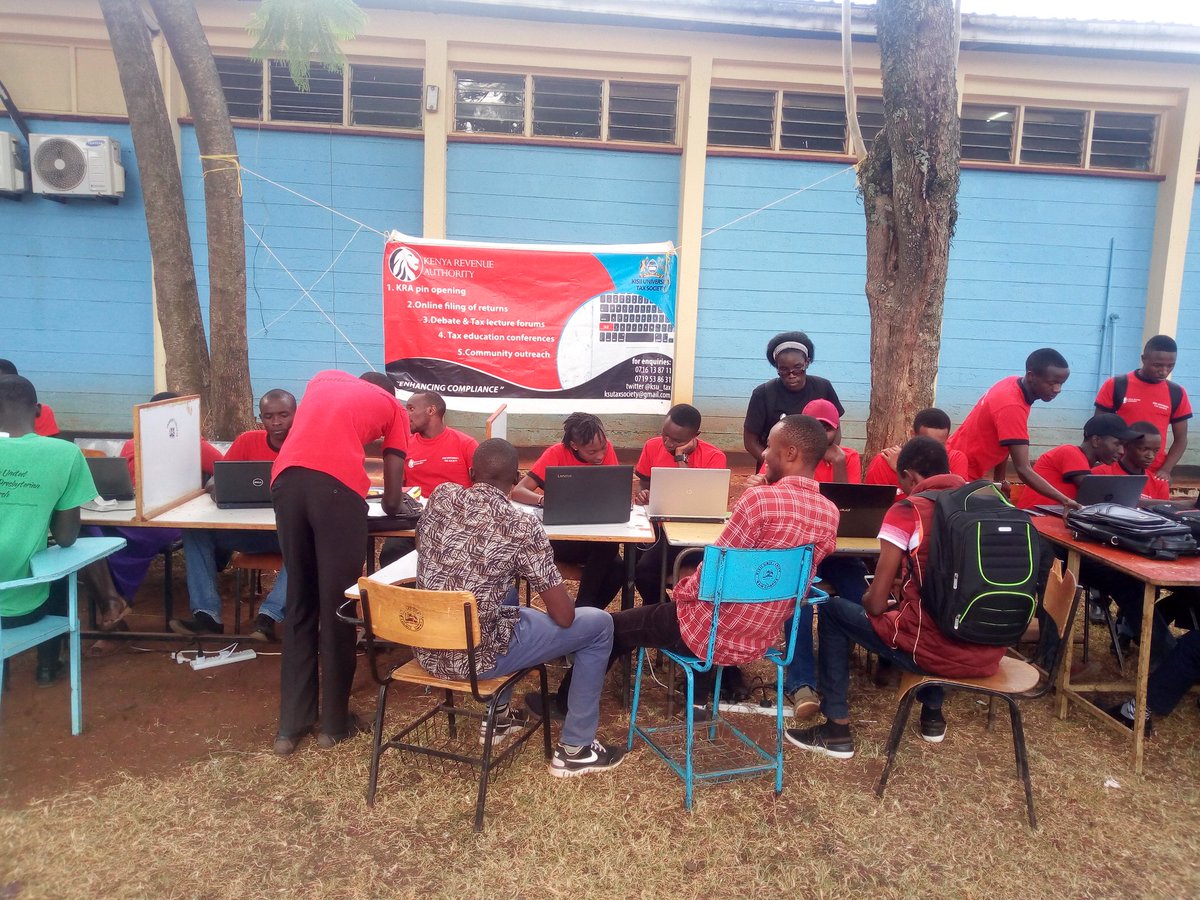 Community Outreach
Kenya Revenue Authority (KRA) is the institution responsible for tax administration in Kenya. The authority embarks on a number of marketing strategies in order to raise awareness to the public on the payment of taxes.